Have you been trying to come up with unique name ideas for your Wine business? If your answer is Yes, this article contains several catchy and unique name ideas to help you, so you don't need to worry.
---
How To Start Affiliate Marketing For Beginners
---
This post may contain affiliate links, which means I'll receive a commission if you purchase through my links, at no extra cost to you. This helps keep the content on this site free.
Wine has been in existence for centuries. It's kind of a complex drink that can take years to perfect. Red Wines are credited to have positive health benefits. Research indicates that drinking a glass of red wine occasionally is good for you. It may promote longevity, protect against health diseases and dangerous inflammation, provide antioxidants, and more. Red wine may have higher levels of antioxidants than white wine.
A good wine company name is very important. Your customers will identify your business by your name and through it, you can make an impression on your customers. Your wine company has to have a name that is creative and catchy because there are already competitors in this business. So your name should not only be unique but it should attract customers.
Whether your wine company centers on producing white or red wine, alcoholic or non-alcoholic, it doesn't evade the need for a good name. The name should be unique, short and simple, modern and classy. One that is memorable and very easy to pronounce.
It may be challenging to get this kind of name, so we have compiled a huge list of wine company name ideas to help you come up with an interesting name for your business.
Tips for choosing awesome Wine name ideas
TIP #1: Your name + Wine
For example, my name is Richard. For as long as I can remember, all the business name ideas I've ever come up with either had a suffix or prefix with the name "Richee".
Like "Richeelicious" (the name of this food blog).
So all you have to do here is simply take your first, last, or nickname and add it to the word "Wine".
You'd end up with something like "Richard's Winery". Get the vibe?
TIP #2: Make it funny
Making your business name hilarious has a way of making it really stand out and stick in the minds of your potential customers. It makes the name memorable.
RELATED: 25 Amazing Food Page Names For Facebook You Really Need To See
TIP #3: KISS it
In other words, keep it short & simple. The whole essence of "Branding" in a business or shop name is for it to be memorable.
No one has the patience to try to cram your Wine company name that just happens to be so long, even if it's funny. So even while observing Tip number 2, still endeavor to keep it short & simple.
Unique Wine name ideas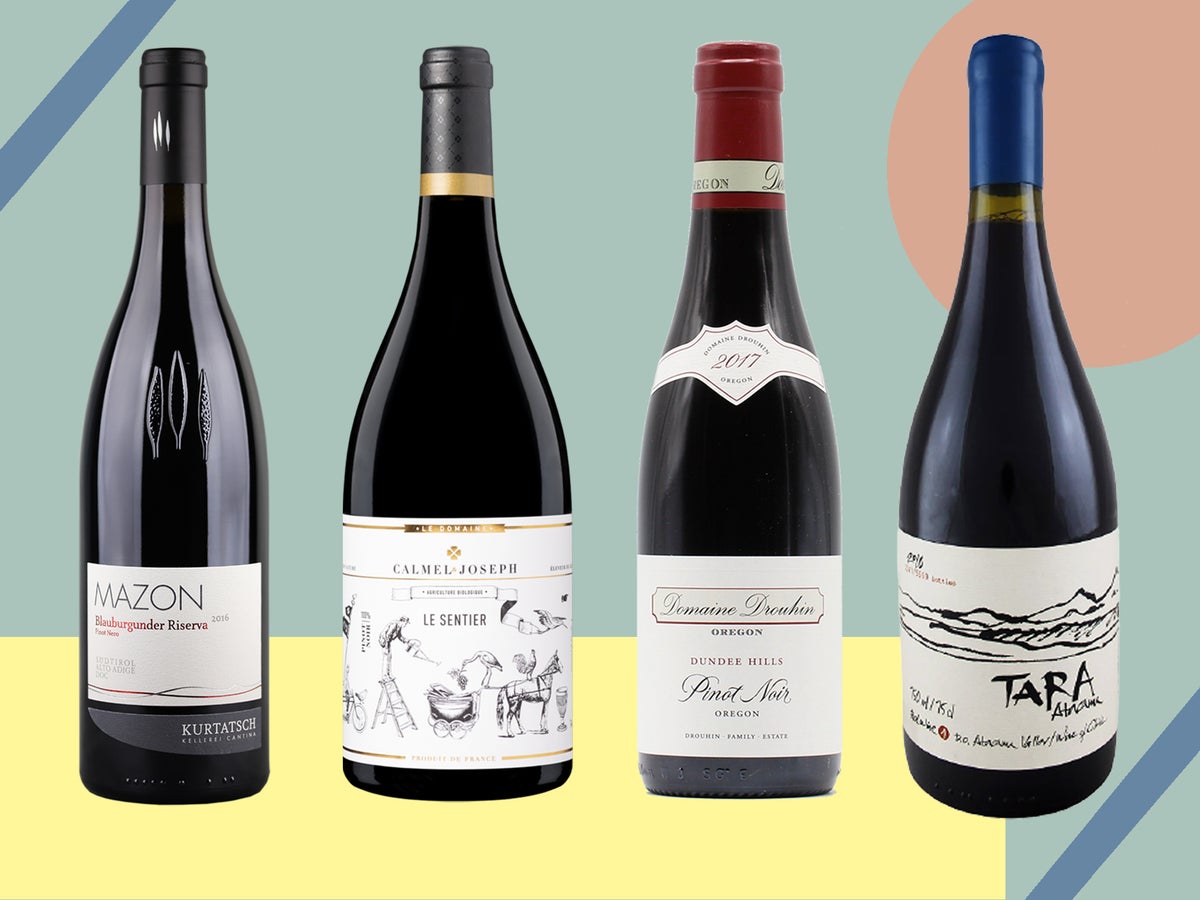 The Green Grape
Refreshing Wine
As Good as it Gets Wines
Barefoot and Fancy
A1 Wine
Corkscrew
Wine o'clock
Taste the Vines
The Grape Escape
Wine Not?
Moscato Wine Company
Chardonnay Wines
Ace of hearts
Bottle Share
Brothers Vineyard
BurgundyIsMyName
Vino for you
The Exquisite Collection
Calming Cellars
Rosé All Day
The Vintage Estate
Wine Expert
WineMock
VinO2
Lush Wine
A Way with Wine
Merlot Man
Masterpiece Wine Company
Avocado Wine
The Merlot Company
Salsa wine
Big Dog Wine Company
Archer's Mark Wine Company
Audrey's Vintner
Happy Days Winery & Café
Sam's Vineyard
Bella Donna Wines
Abe's Cellars
Hunting Creek Winery & Vineyards
Incognito Wines
Tastee's Bottles
Honey Glazed Wines
Treats for Your Palette
Fine Wine Finder
Pierre's Vintage
Chateau of My Dreams
A Lighter Shade of Red
Bad Boy Wines
Best Little Vineyard in France
Bliss Wine Company
By The Glass or Two
Alderberry Springs Winery
All The Right Notes
Always in Season Wines
Festived
Afterglow Wines
Apple of My Eye
Backbone Wines
Bedrock Wine Co.
Seduce Wines
Stonebridge wines
Humble Juice
C3 Cellars
Cellar 37
Chloe & Violet
Chateau Smith
Cigar Box Wines
Cinqu Vintages
Chefestive
Winual
Taste Vinology
Vincompagnon
Sumawine
Style Wyne
Vinocchi
Festivamaze
Summer Plage
Choiffeur
Wine Style Box
Claret
Classics
Cottonwood Cellars
Doctored Bottle
Dutchess Wines
Enthaveled
Bistro and Cava Shop
Sommelier and Cellar Door
Grape and Wine Deli
Viniculture
WineBuzz
Coral Reef Winery
Red Wine in the Hood
Cheap and Wines
Just (Good) Wine!
Coronas Wine
RELATED: Hardys Wines: Devotion, Determination & Desire To Give Back
Classy Wine Company Names
Festavel
Just Wine
Wizard of Corks
Pure Fancy Wines
Rose Ivory
The Blender
Cloud 9
Lady Luck
Vinelux
Sea Breeze
May Wine
Vintage
Eve
White Bliss
White Lies
Secrets
Fancy
Grapeverse
Splash'O'Red
A'Rosé
Timeless Taste
Bottlooze
TasteSense
Vingarden
Hush
Your Wine
Sweet Lushy Wines
A Thousand Cranberries
Absolute Grape
White Lights
Dear You
King of the Bar
Colourful Colours
Riviechic
Ace Pink
Fest Quests
Wine Epic
Sun Rose Wine
Epic
Vinoholic
All Seasons
Wine on Tap
Fescriber
Catchy Wine Company Names
Rosé All Day
Zenith Wines
Mature Majesty
Merlot's Meadow
Vineyard Origin
Twilight Taste
Zinfandel Rose
By The Vine
Pure Grape
After Hours
Wine Harvest
Full Moon
Dusk Till Dawn
Up and Out
Saturday Night
First Grapes
Finest Grapes
Chuckling Cheers!
The Royal Goblet
From The Vineyard
Fresh Picks
Best Pour
Precious Pour
Paradise Winery
The Wine Gardens
Ruby Cellars
The Golden Winery
The Summer Palace
All Things Grape
Rich Soil
The Red and White
Noteworthy Wines
Razzle Dazzle
Stellar
The Rich Vine
Wine Of Mine
Grapes Galore
Wine Time
Embrace the Essence
Breaking Boundaries
Grape Expectations
A Splash of Red
Bottle Of Bliss
Perfect Age
Full Glass, Inc
Red Dress
Fancy Red
21+
Sunrise
Awake
Happy Time
The Treasured Grape
Merlot's Midnight
Glass Half Empty
Dusk Till Dawn
Miss Red
The Noble Drink
Up and Out
Saturday Night
The Ice Bucket
Neighborhood Reds
The True Grape
Chuckling Cheers!
Conclusion
Which name stood out for you among the pile? Let us know in the comments section below.
Follow Richeelicious on:
STAY HUNGRY: Read more Tasty Guides on Richeelicious.